Training Monitoring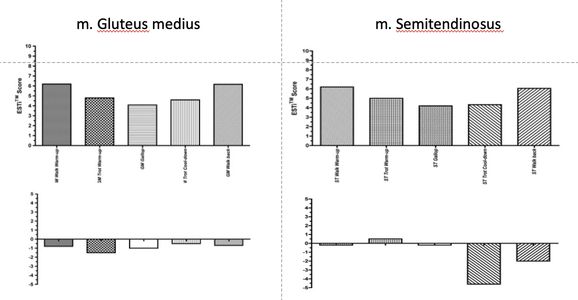 Here are muscle signals recorded from young racehorses whilst being trained.
Note that both muscles show a decrease in ESTi-Score with increasing work intensity (upper panels) from first walking out to the track, to trotting to a short period of gallop. 
Then as the horses move back to a cool down trot and a walk back to the stables, the ESTi-Score recovers (immediately for m.Gluteus medius and during the walk for m.Semitendinosus).